We advertised this one recently and we fear we left out some very important information...
Normally, when a big wig like Denyse Schmidt comes, class sizes are quite large to cover the costs of bringing such a superstar in to teach!

Well... not this time!
We have decided that to truly bask in the glory of Denyse and everything she offers as a quilt designer, fabric designer and just all around creative genius .. then you need time to really soak it up, ask questions and get inspired!
You will be able to spread out and truly create, sharing plenty of time with Denyse to brain storm your project and where it's heading.
Our workshops with Denyse will be held in our stunning new location in the aways inspiring beach side town of Torquay.
Our cafe will also be up and running so you can be sure to enjoy a good coffee and beautiful cake.
Sounds super tempting hey!
Well, the good news is... we have limited places left so it's not too late to snag your spot.
COG + WHEEL
Saturday 2nd of September 2017
10.00 am - 4.00 pm
'

Inspired by a quilt pattern from 1902, Cog + Wheel hurtles us back to the industrial age with a playful bold graphic that rolls right on any bed size.'
$350 per student.
Fully catered and pattern included.
THE PROVERBIAL QUILT
Sunday 3rd of September 2017
10.00 am - 4.00 pm
'The Proverbial Quilt' is inspired by early "talking" quilts.

Denyse

's version is an amalgamation of proverbs and fortunes from cookies.

Denyse

included the entire alphabet in this pattern so you can personalise."
$350 per student.
Fully catered and pattern included.


LECTURE
Saturday 2nd of September 2017




6.30 pm

start
87 Beach Road, Torquay.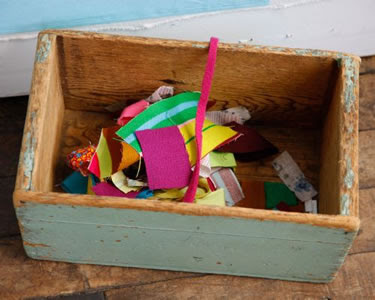 Join us to learn more about

Denyse

and her journey with quilts.
$60 per person. Refreshments provided.
TO SECURE YOUR TICKET TO THESE EVENTS, PLEASE CLICK HERE.
You will be directed to our website's home page where you can purchase your e-ticked (all items are located on home page for easy access!)
IMPORTANT INFORMATION:
- E-tickets only. No phone or e-mail bookings.
- Full payment must be made at time of booking.
- Your e-ticket is your receipt of shipment (No hard ticket will be mailed).
- Requirements will be sent closer to the event. Participants must bring their own sewing machine and other sewing requirements.
- These events requires 1 months notice for cancellation.